Author
:

Lucy Foord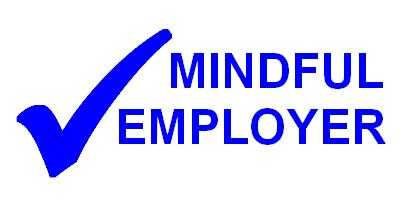 Action East Devon have sucessfully signed up to the Devon Partnership NHS Trust Mindful Employer charter.
Signing the charter demonstrates our commitment to supporting mental health at work, and mindful employer provide employers with easy access to the information and support necessary to help them lead from the front on matters of workplace mental health and wellbeing
Action East Devon attended the Volunteer Fair in Exmouth held by Seachange and then the infamous Sidmouth Seafest held by Sidmouth Coastal Community Hub – both were great days and we hoped you got to come and see us and find out all about the important work we do for your Young People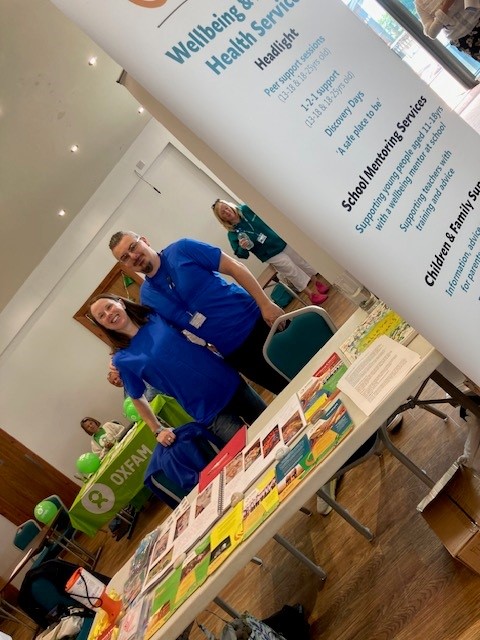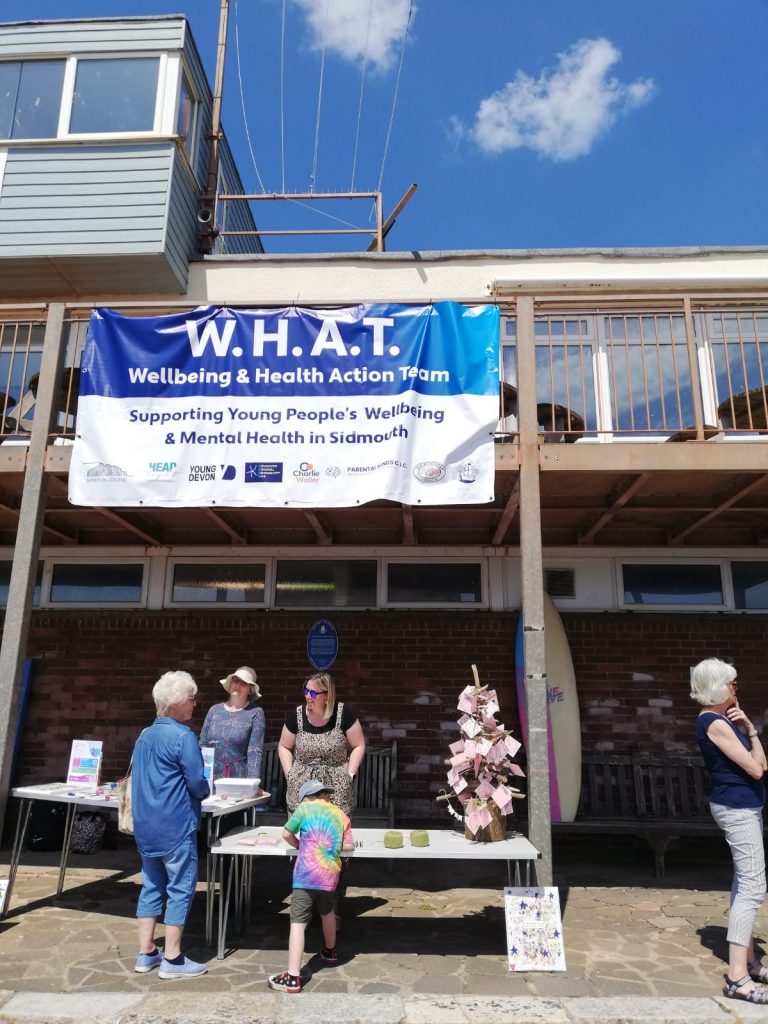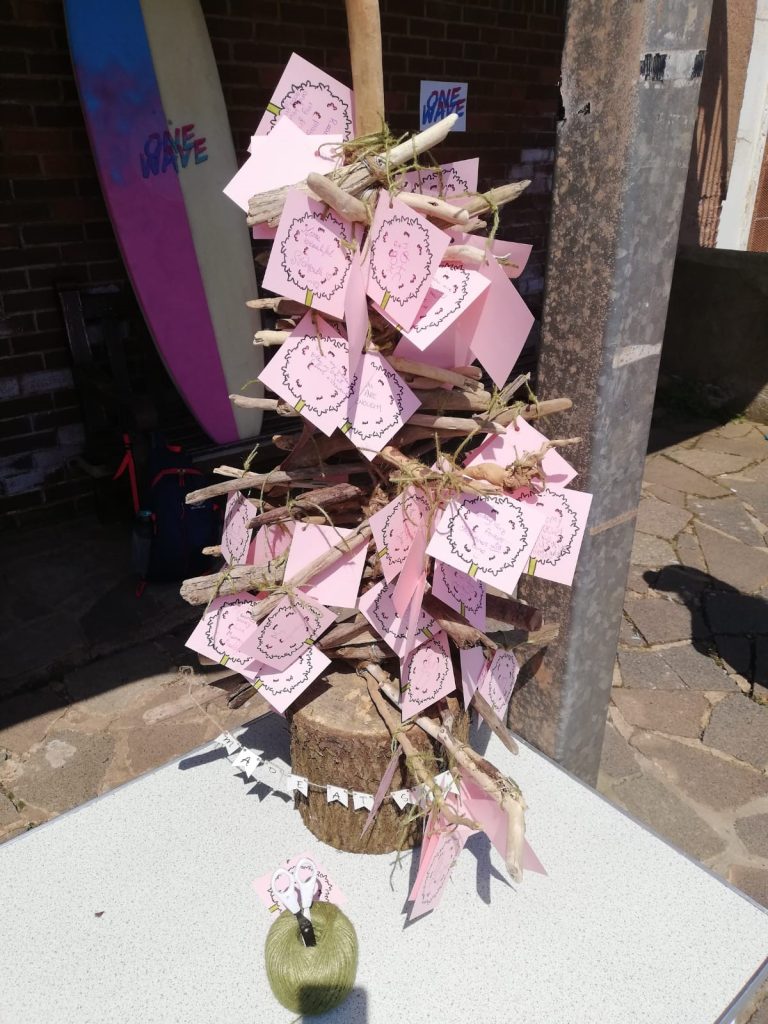 CEO Ben went to a 'meeting of minds' organised by Mental Health Network / Parental Minds as a step towards true partnership working to support Devon's children and their families and to to stimulate better working across the Voluntary Community and Social Enterprise (VCSE) organisations and statutory /NHS services. Let's hope it continues to be a sucess going forward to support all the pople who need it.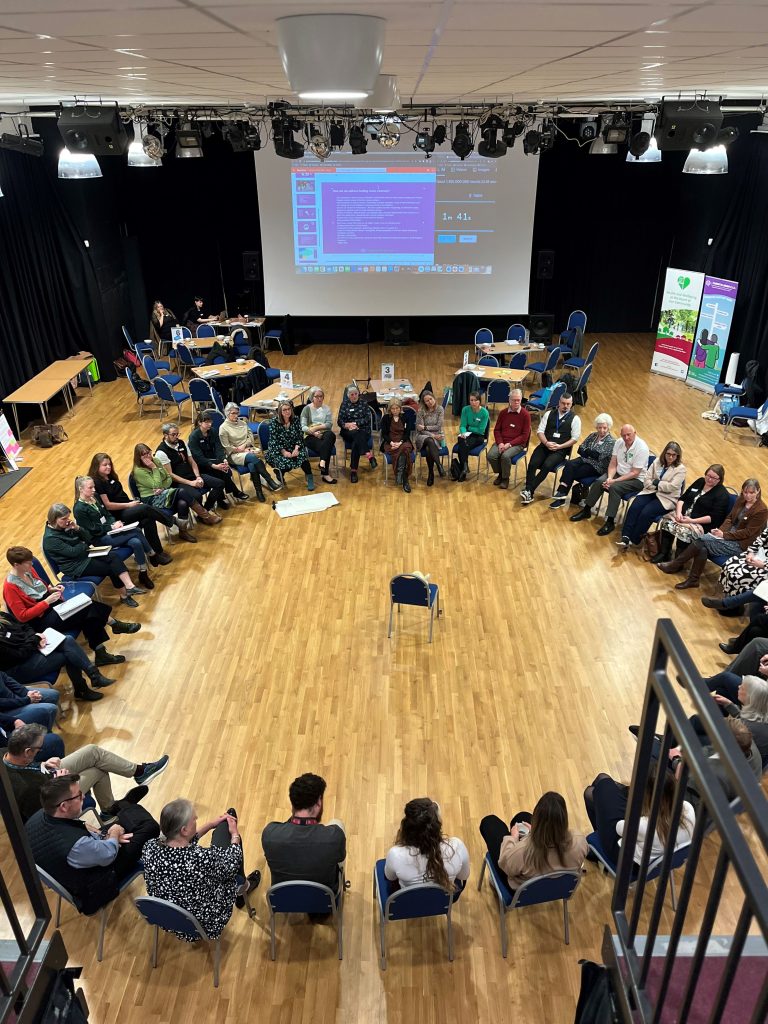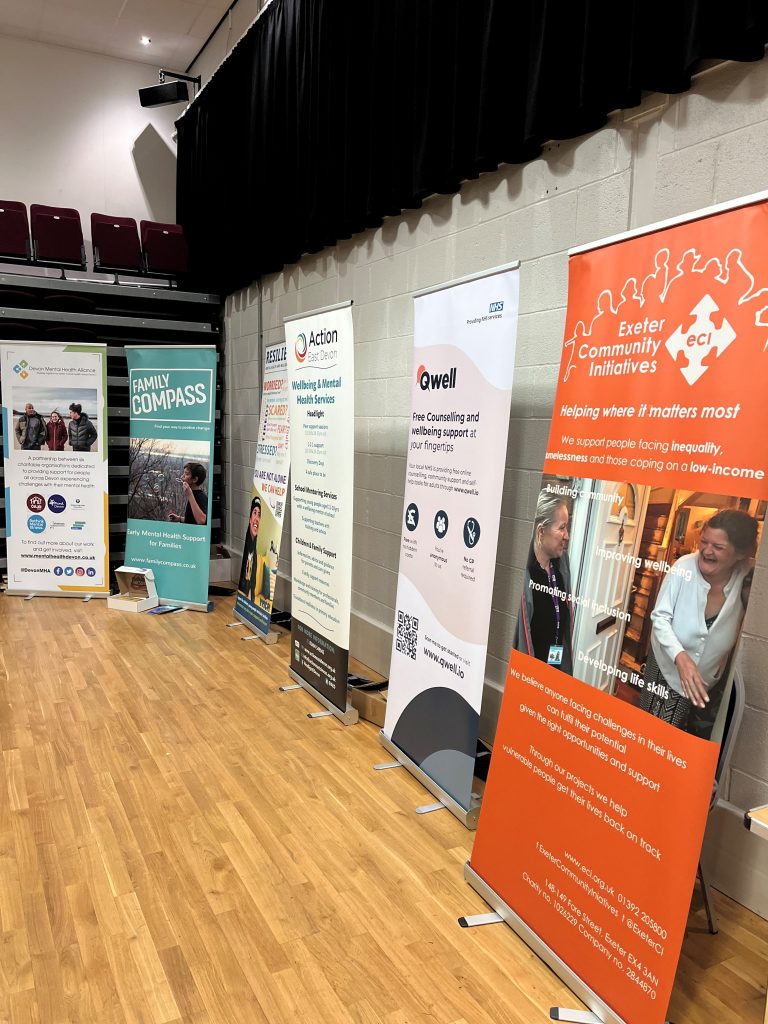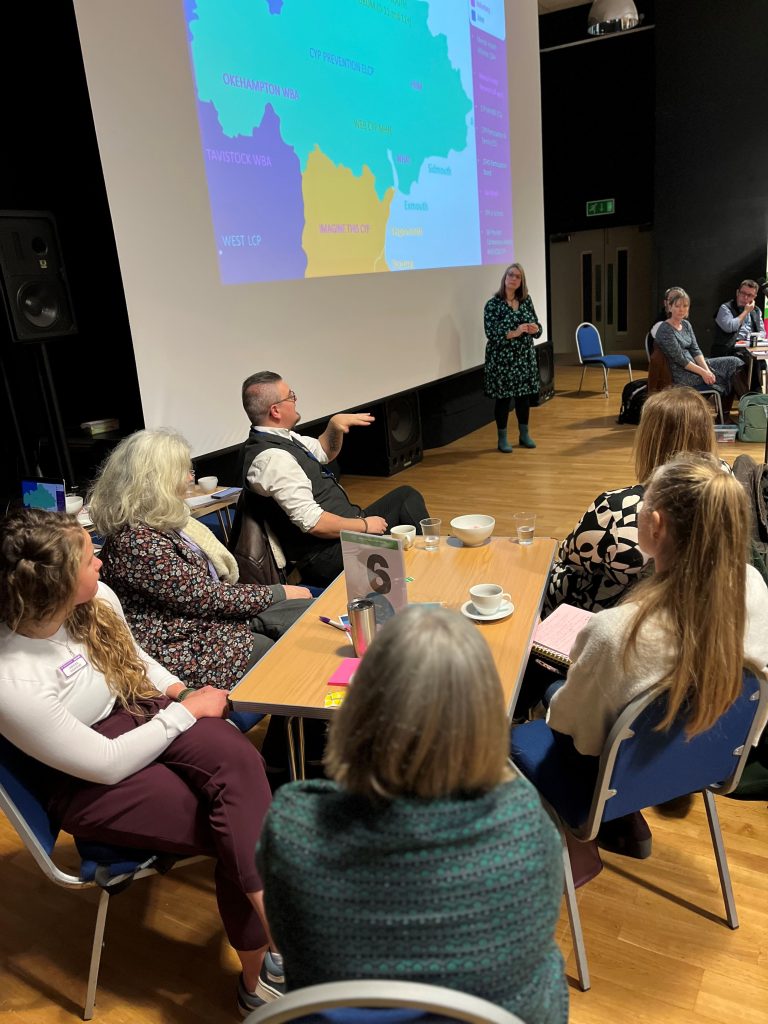 Do you work in mental health in the voluntary sector? Or with children and young people in Devon?
We are really excited to be announcing the dates for the Like Minds dialogue events in Tavistock, Barnstaple and Honiton this month!  
The Like Minds Network is a new and growing group of organisations who work in mental health in the voluntary and third sector in Devon.  We value collaborating and being together as we learn, reflect, come up with ideas and plan how we can be stronger together.  We are really hoping to meet other professionals in our wide and growing field across Devon (no matter how big or small your organisation is) – all are welcome!  We hope these brief and informal events are inspiring, empowering and also a chance to take time out and be creative. Many thanks to Devon Community Foundation for making this all possible.
Tavistock: Thursday 20th April 2pm-3.30pm
Barnstaple: Friday 21st April 3pm-4.30pm
Honiton: Friday 28th April 3pm-4.30pm
You can book by emailing us at [email protected] or by clicking on the events link on our new website www.likemindsdevon.org
Action East Devon along with the Headlight Staff had a stall at the Colyton Grammar School spring fair to 'showcase' the charity, meet with young people, and raise some donations – was a great day – thanks if you visited us and said hello 😊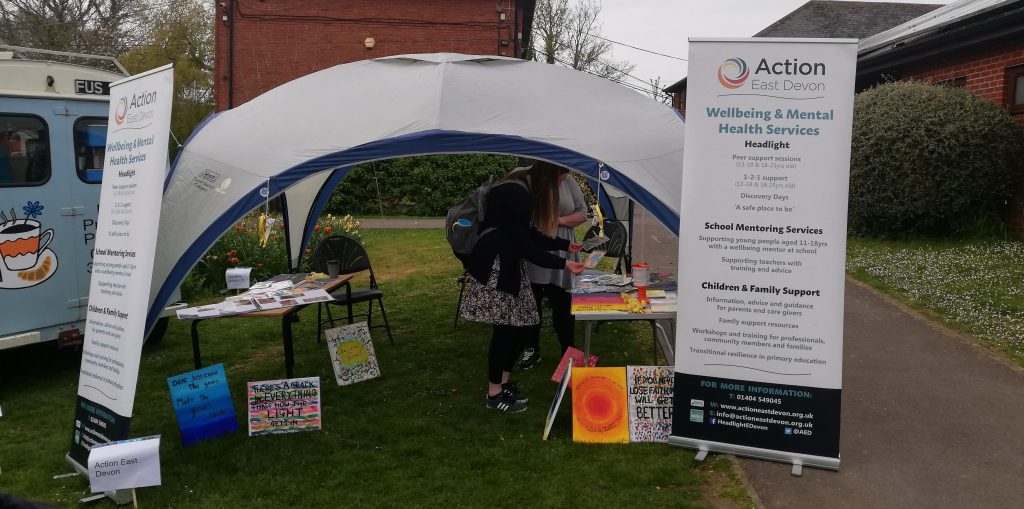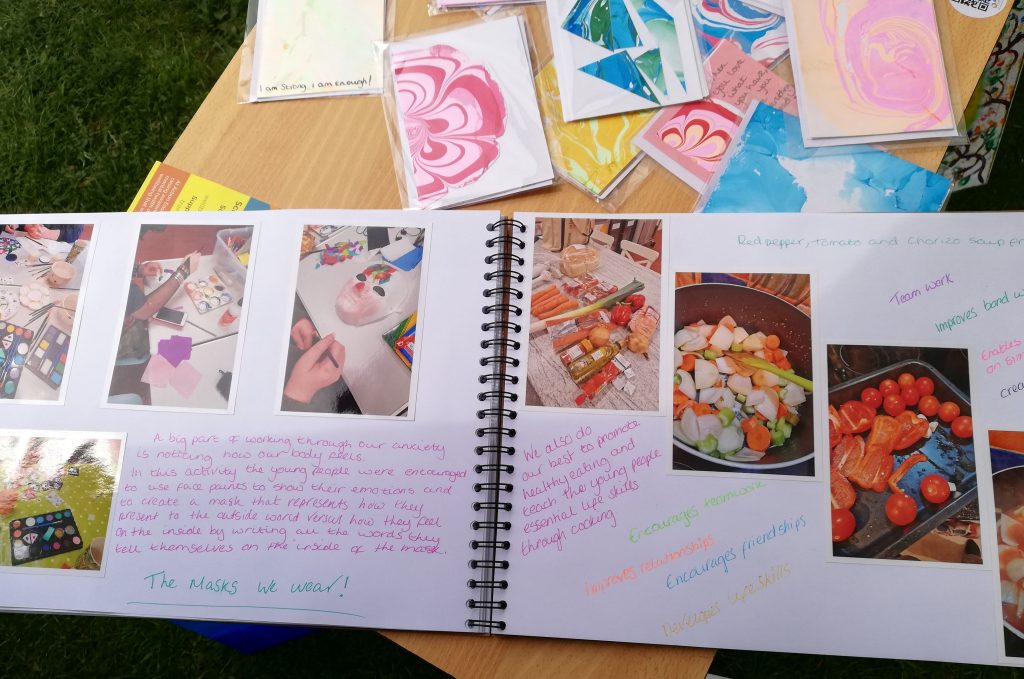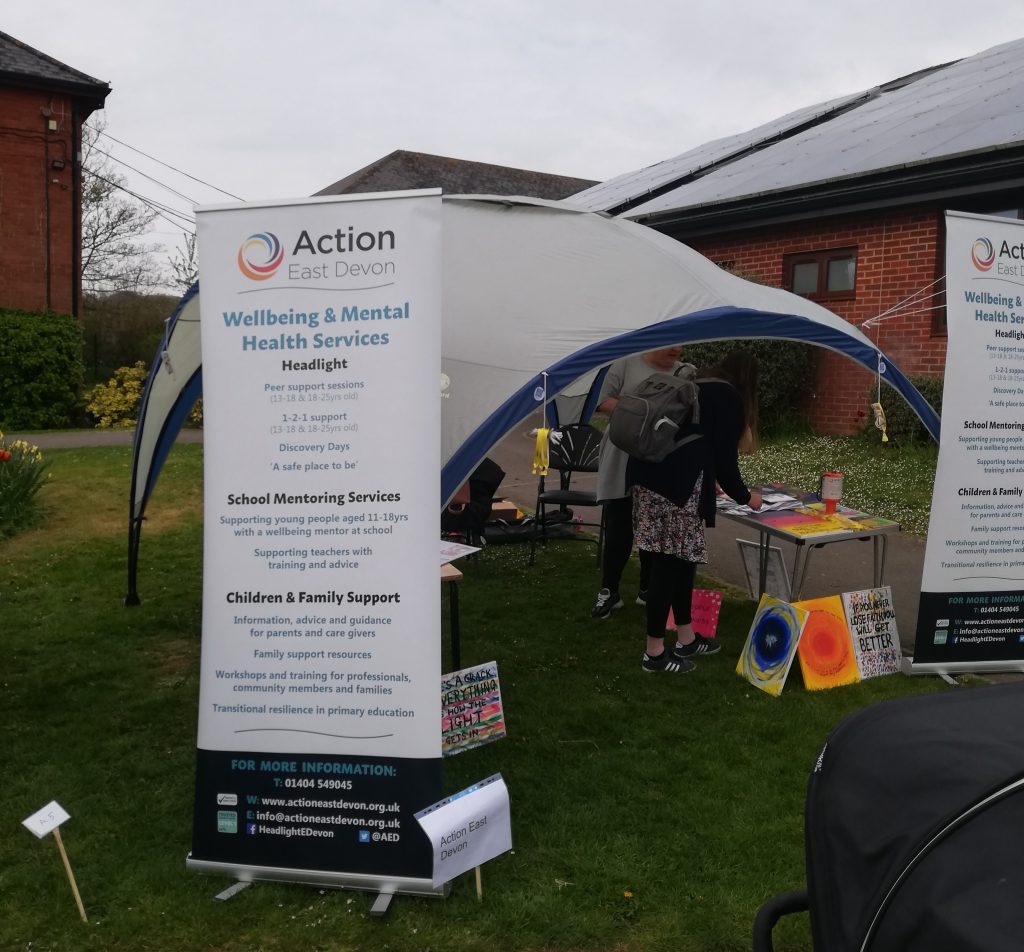 Action East Devon attended the Exeter Connect Volunteer Fayre on 23 March 2023 held in Exeter Cathedral to meet new volunteers who are looking to support local charities and hopefully support us and the young people of East Devon as well as meet and connect with other local charities who we might be able to link with, promote our work and have a great day out 👍🏽
If you'd like to volunteer with us get in touch
We are looking for people interested in supporting the staff at our group youth sessions in Axminster and Ottery St Mary.
To assist at Headlight's weekly peer support sessions, supporting young people aged 13-18 and/or 18-24 with mental and emotional health issues. Volunteers may also be involved in the delivery of one-off activity days (Discovery days).
The role may involve running or helping with activities; helping with cooking and/or preparing food; offering a listening ear to a young person or who needs to talk; clearing, tidying and making cups of tea; offering other support as may be necessary to service users, other volunteers and staff. Mostly we ask that you get involved with activities and have fun!
We welcome and encourage applications from all people of all backgrounds and we particularly welcome those from young people, with disabilities and/or additional needs, and ethnic minorities. Find out more here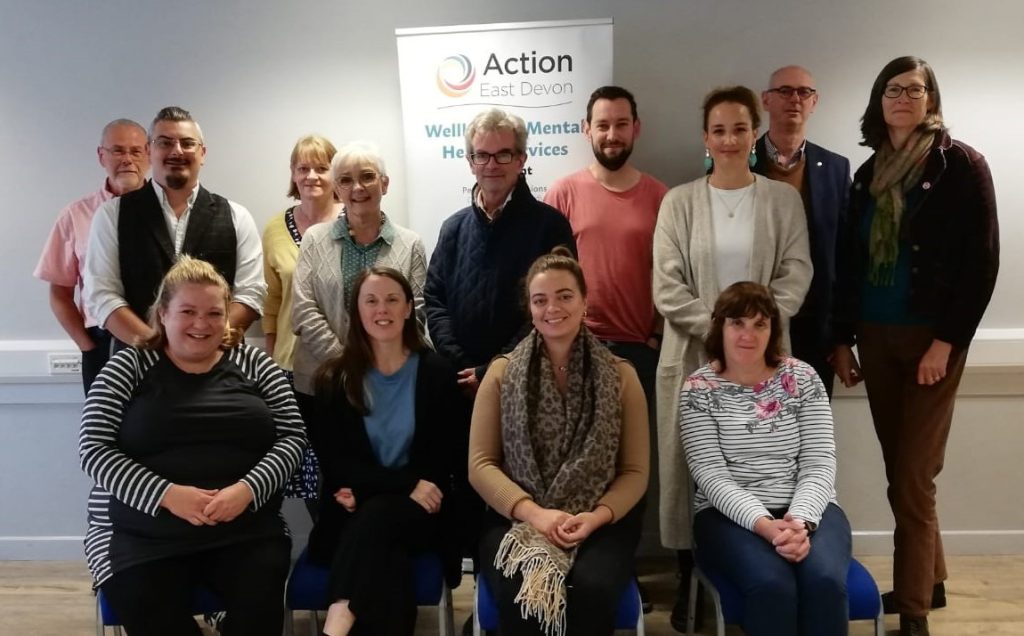 We held our yearly staff day at The Beehive in Honiton with Finance, Staff, Trustees and Volunteers – we discussed the new One Devon Integrated Care Service and how as a front line mental health charity supporting young people we can feed in to that, we talked about the role of our Trustees, and also came up with some new ideas for the Headlight peer group sessions held at Axminster and Ottery St Mary – we also ate biscuits, drank tea and had a good catch up with our colleagues we don't always see. Hopefully, this will make us a stronger and efficient Team to help the young people, families & communities of East Devon